Art and nature,
being two different things, cannot be the same.
Pablo Picasso
Currently at the Gallery
The Invitational Sculpture Show —
Curated by Gino and Jackie Zenobia.
This show will run from September 4th to 25th with the opening reception Friday, September 8th from 6-8 pm.
Participants in the Sculpture Show include:
Jen Abbott-Tillou
Paola Bari
Stacy Bogdonoff
Carl Chaiet
Brian Johnston
Frank Kara
Werner Kappes
Matin Malikzada
Bill Merklein
Gino Zenobia
Past Shows
The Members' Show —
July 31st to August 21st
Congratulations to Merrill French who won Best in Show for her oil painting "Having a Beer in Bruges" in the Members Show.
Participants in the Global Show included:
TK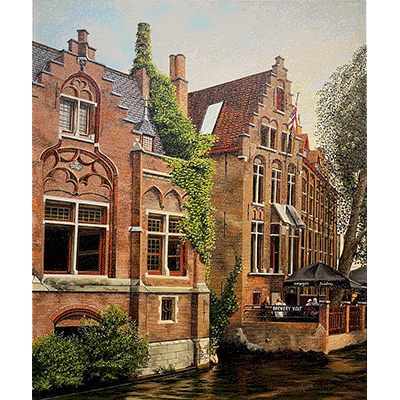 The Elected Artist and Solo Show —
July 31st to August 21st
Congratulations to Shawn Sullivan who won Best In Show for his oil painting "Waiting for Wind" in the 2022 Elected Artists Show.

Also featured was Charles Schmauch in this year's Solo Show. Charles won Best in Show in last year's Elected Artists Show for his watercolor "Little Rugbys".

Participants in the Elected Artist Show included:
TK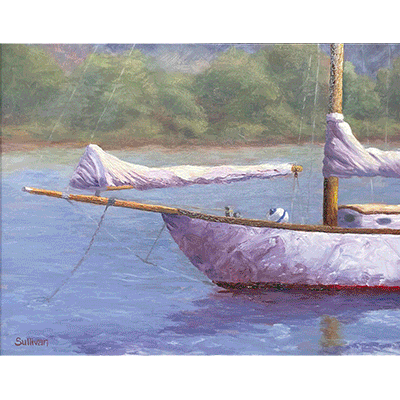 The International Global Art Show —
July 3rd to 24th
Participants in the Global Show included:
TK
The President's Show —
June 3rd to 26th
Participants in the President's Show include:
Karen Bahrenburg, Paola Barri, John Berube, Anne Harriet Carew, Mary Anne Carley, Carl Chaiet, Arline Corcoran, Connie Horton, Judith Beringer Hraniotis, Clara Janzen, Amanda Lynne, Joan Macfarlane, Xiang MacFarlane, Katushka Millones, Brandan McNamara, Juan Moreno, James Napoleon, William Noonan, Joseph Oliveri, Michaela Penna, Anna Petranich, Barbara Ripps, Chandra Rogers, Denise Schlesinger, Shawn Sullivan, Diana Voyajolu, George Voyajolu, and Trudy Walter
President's Show Award Winners
Best in Show
"Lady in Waiting"
Anna Petranich
pastel

1st Place
"About Vase 3"
Carl Chaiet 
sculpture

2nd place
"Commercial St P-Town"
William Noonan
oil

Honorable Mention
"Blondie"
Diana Voyajolu
oil


The Joan Zipoli Memorial Award for Pastel
"Sky High"
Karen Bahrenburg
pastel

Juried Photography and Black & White Show —
May 1st to 22nd
Participants in the Photography and Black & White Show include:
Karen Chase, John Cleary, Ann Fiske, Cynthia Gorman, Eric Hammer, Richard James, Xiao MacFarlane, and Pam White

The Spring Juried Show —
April 3rd to 24th
Participants with selected artwork in the Spring Juried Show include:
William Noonan, Paola Bari, Joan Macfarlane, Andrea Price-Johnson, Jim Malloy, Halsted Lovig, Nancy Rohr, Carl Chaiet, Mechaela Penna, Bonnie Riedinger, Edward Robinson, Carolyn Murray, Vikki Bouffard, Juan Moreno, Connie Horton, Kathy Flynn, Joseph Oliveri, Trudy Walter, Karen Bahrenburg, Katushka Millones, Shawn Sullivan, Arline Corcoran, Tamara Muscarell, Mary Ann Carley, Murial Stockdale, Kathleen Lhommedieu.

PAST SHOWS — 2021
The Womens' Show —
March 4th to 27th
Participants:
A special show featuring five Connecticut Artists —
Elizabeth MacDonald (ceramics) • Chris Osborne (painter) • Tina Puckett (fiber arts) • Heather Neilson (painter) • Pam White (painter, photographer)

2022 Student Show —
February 12th to 24th
Winning Participants:
Anna Gleason, Frederick Gunn School, pottery • Callie McGuire, Millbrook HS oil on canvas
"Water Equality", Best in Show • Aurora Smedvig, Hotchkiss School "imagined environment 1", acrylic on Stonehenge paper • Bodhi Walsh, South Kent School "Hand with Flower", colored pencil • Jack Seeds, Forman School, "Moody Alaska" digital photo  • Sam Hoyt, HVRHS, pen & ink "Capriccio" • Winslow Rock, Kent School "Flowers" oil • Wyatt Lee, Marvelwood School, photography